It's easy to get confused by all the options that come up when searching for a dog school, since even smaller towns tend to have more than one of them. It may be worth visiting them all and getting to know the trainers and their programmes up close. But how can you decide which is the ideal place?
The main characteristic of a good school is that it primarily educates the owner. It teaches not only how dogs think, but what they are trying to tell us with their behaviour. And during dog training, the owner can learn how to train his pet on his own after the course. Therefore, in good dog schools they not only focus on the pet, but also give the owner-dog duo personalized advice. They take everyday circumstances into account and try to find solutions to problems based on them. A good school provides knowledge that works not only at home, but outside during walks too.
Sit, down, stay
The subject matter of dog school courses varies, but certain things are present everywhere. Beginner courses usually teach you the basics, such as how to get your dog to sit and lie down, walk on a leash, stay put, or come to you. In addition to practical things, they also deal with problems that may occur at home. Advanced courses usually have more serious teaching tasks, such as sending the dog to find an object or learning tricks.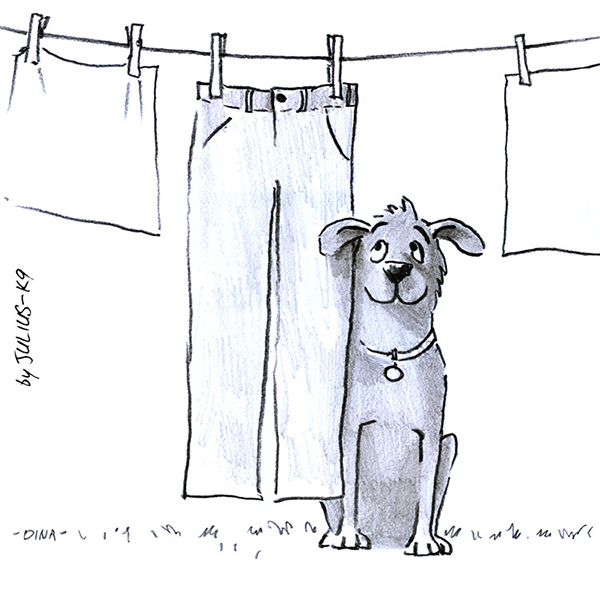 Courses usually last 1.5-2 months, with one session during the week or two sessions during the weekend. The course fees range from x(?) to x.
Everybody's welcome
The sooner you start dog school, the better. It's a good idea to take young dogs to courses specifically designed for puppies. This not only provides an opportunity for them to play with other dogs their age but also enables you to circumvent numerous problems. It's way easier to get your dog to stop jumping on the sofa or pulling on a leash when they are 10 kilograms rather than 30.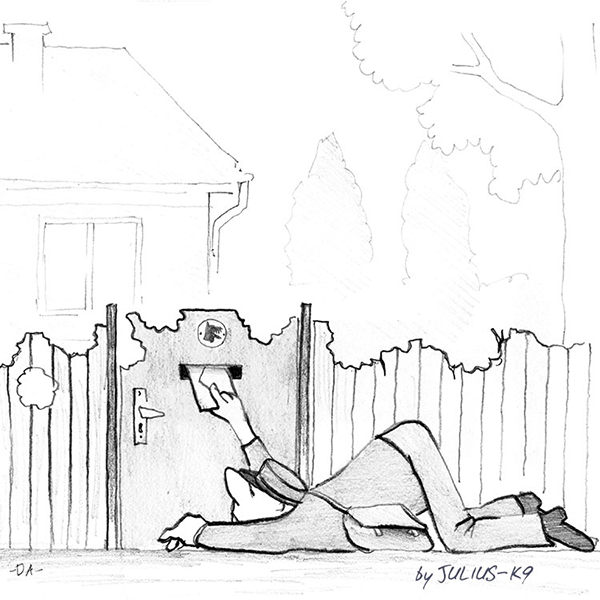 The minimum age for beginner courses is usually 7-8 months, but there is no upper age limit. Feel free to go to a dog school with your adopted older dog too. They can still learn, even if maybe a little bit more slowly.
When they pull on the leash
One of the most frequent problems they deal with in dog schools, is pulling on the leash. The degree to how much an owner is bothered by this greatly depends on the dog's weight, as a small lapdog can be held back pretty easily. On the other hand, constant pulling can become quite a nuisance with a dog that weighs over 25 kilograms.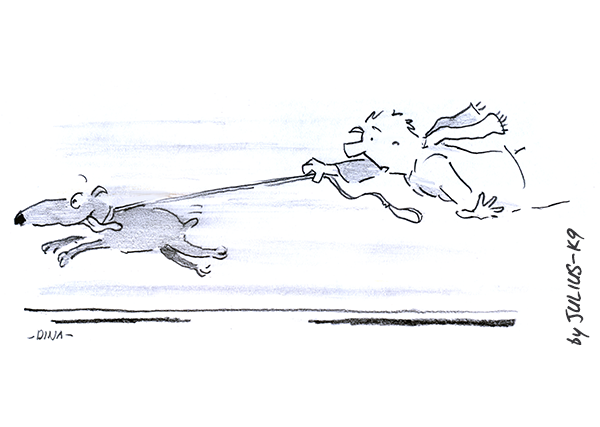 There are many different methods that can help eliminate this bad habit. A common trait is patience and perseverance as the dog must learn that it can only achieve its goal by stopping pulling. One option is to always stop walking when the dog starts pulling, and only proceed when the leash is loose. This can also be applied by stopping and giving them a treat when they come to your side, or simply rewarding them every time they come to your side by themselves. You can also turn and face the opposite direction immediately after they start pulling.
The downside of this practice is that there may be days when you lack the patience to exercise and simply want to reach the park as soon as possible to let your pet off the leash. If you let them pull in times like these, they won't understand when they are supposed to walk on a loose leash. It could be helpful to start using a command word that allows them to pull when allowed.
Dog school or private training?
Usually group training is the best option, as dogs then have the opportunity to play with others. If your pet poses a threat towards other dogs because it's too afraid or aggressive, then you may need private sessions. This also may be the best option if you wish to teach them something special or if you're looking for a solution for a home problem.
Orsolya Varga-Molnár