Beatrix Ruskó, our company's social media manager, achieved huge success with her border collie. Bea and her dog Amy finished at the top of the podium in their division at the European Flyball Championship in the Czech Republic in July.
Teams from 11 countries took part in this year's European Championship, from Finland to the United Kingdom to Italy. Several clubs from one country were allowed to send competitors, so a total of 102 teams participated in the competition. 18 teams from six clubs from Hungary started the competition.
Bea and Amy's team, Claw BEAST, started in Division 7 and finished first with a fantastic performance. The team consisted of five dogs: Amy, Ebbie, Elina, Twister and Blizzard.
In flyball competitions, teams are divided into divisions based on their preliminary time results, so teams with roughly similar performance compete against each other. Four dogs from one team compete in one race. The goal is for the dogs to take turns to get through the four obstacles to the ball dispensing machine as quickly as possible, then back with the ball, completing the four obstacles again.
At the European Championship, Bea also competed with her younger dog, Nola. Nola strengthened the Quill BEAST team and they ended up finishing 4th in Division 7.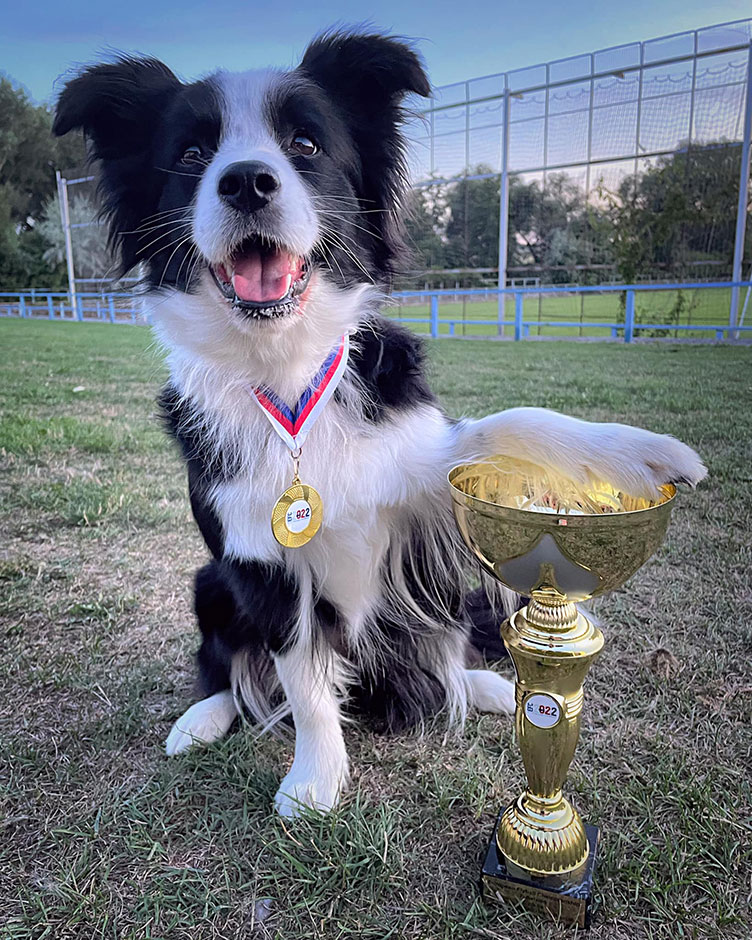 Apart from Claw BEAST, among the Hungarian entrants, 3 more teams won the European championship title: JokerZ Bud won the 3rd division, Akela Dinamite won the 8th division, and Boom Ballance won the 13th division.