• ISO 9001 certified European production, made of German straps

• innovations in the spirit of sustainability and recycling

• a supplier of service dog units for more than a quarter of a century

• copyrighted innovations, official recognitions, product awards
What's our mission?
• We believe that the dog-human-city symbiosis can always be improved upon.
• We believe that even in a modern environment, dogs help us find our true nature.
• We know that the relationship between a dog and a human is extremely special. In fact, we believe that the dog-human relationship is a social value. We want to express this with everything we do.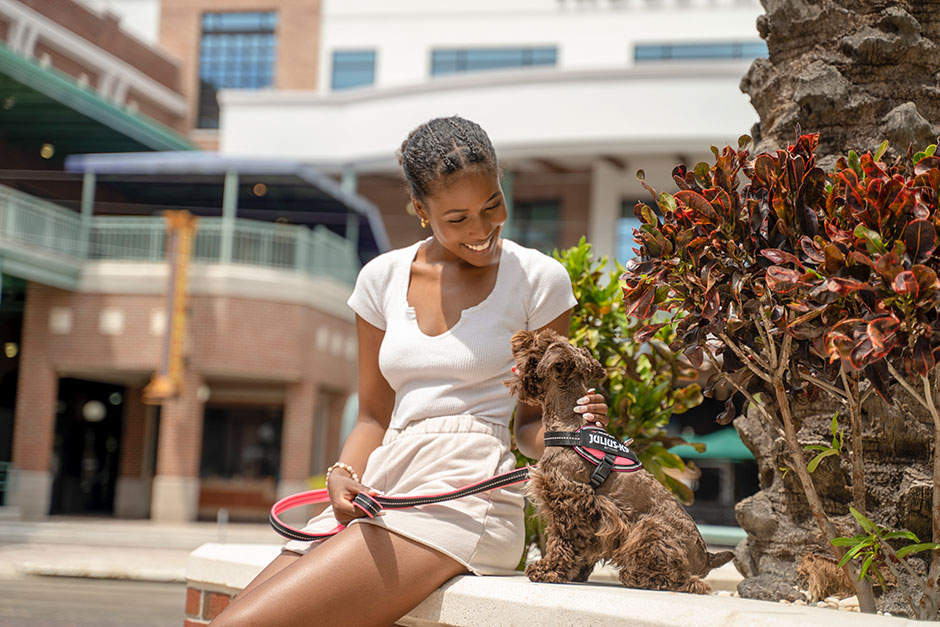 How do we work?
Developing a deep dog-human connection requires a lot of attention and care. As well as making the best possible dog gear. With our products we help owners to take care of their pets as best they possibly can.
What is our vision?
How different would the world be if everyone had a particularly deep relationship with their dog? We start each day with this question. We are not only interested in the comfort of the dog, but also in the protection, care and development of dog-owner relationships in the world.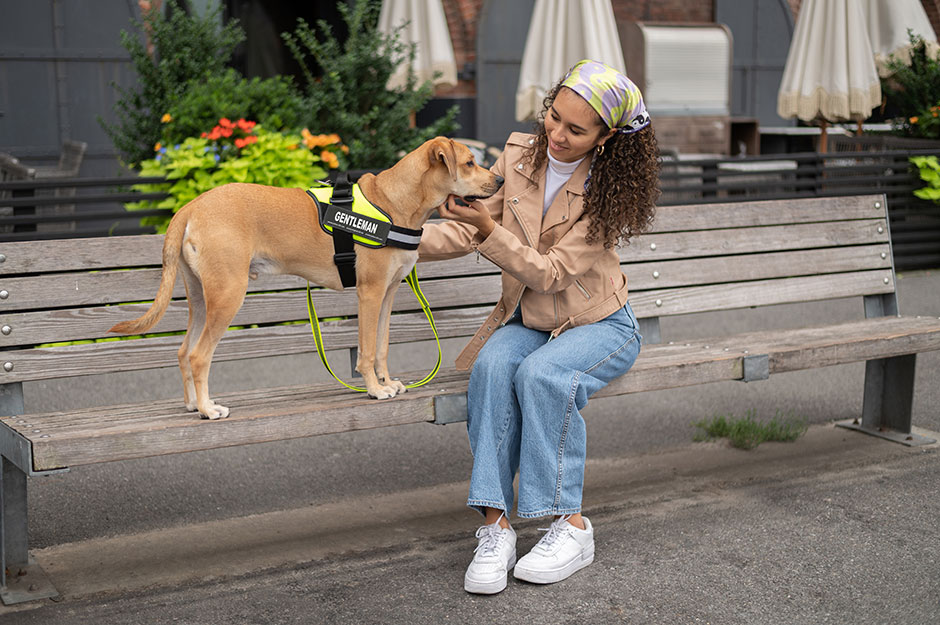 How did we get started?
25 years ago, we recognized that the crucial element of the human-dog relationship is the extremely valuable time spent together. It is important that our dog can accompany us every day, to as many places and on as many trips as possible. For this purpose, we had to come up with practical and reliable equipment that is easy to use and comfortable for the dog to wear for long periods of time. At the turn of the millennium, the Austrian and German service dog teams helped us in product development. The Powerharness, that was developed based on their requirements, reached 20 million dog-owner households worldwide within two decades.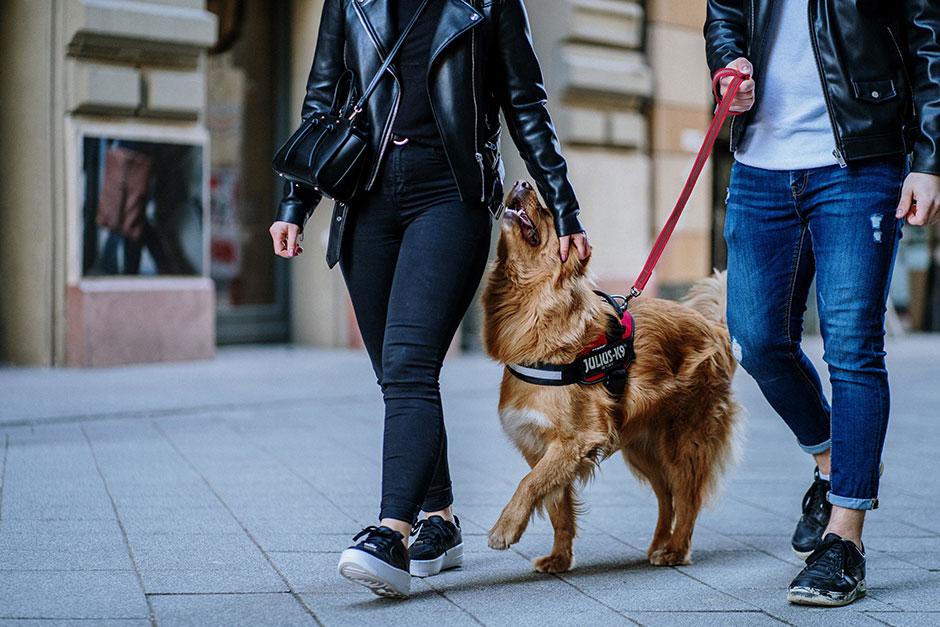 They told us we were crazy!
Like many other inventors we have been criticized numerous times over the decades, with people accusing us of being crazy. Simply because we paid attention to every seemingly small detail during our product development, in our own perfectionist way.
The time that has passed in the meantime has proven that our implemented ideas are timeless, and their presence on dog harnesses around the world is obvious. We were pioneers in introducing novelties to the market of dog harnesses and defining the basic characteristics of "urban" dog harnesses.
For example, the padded back element or saddle, which protects the dog's spine from the impact of the carabiner and lines the straps during daily walks. This back part is covered with certified (Oeko-Tex) lining.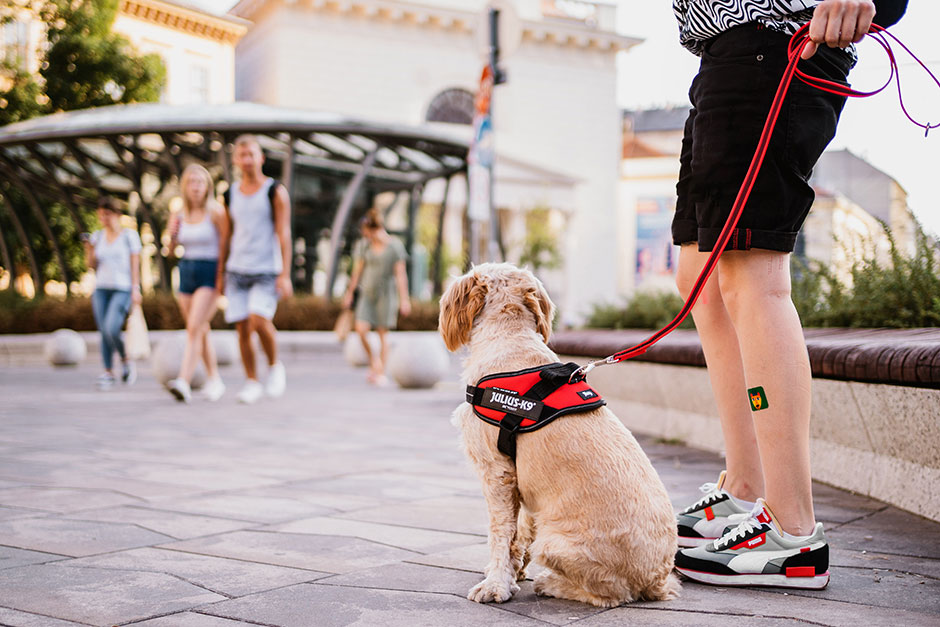 The wide chest belt, which relieves the dog's neck and can be adjusted to size with hook and loop fasteners, also contributed to the improvement of the dogs' sense of comfort during daily walks. . In addition to the quick applicability of the harness, there was also a need for a handle, in order to stop or hold the dog suddenly if necessary. In the meantime, the handle has become one of the indispensable accessories of dog harnesses.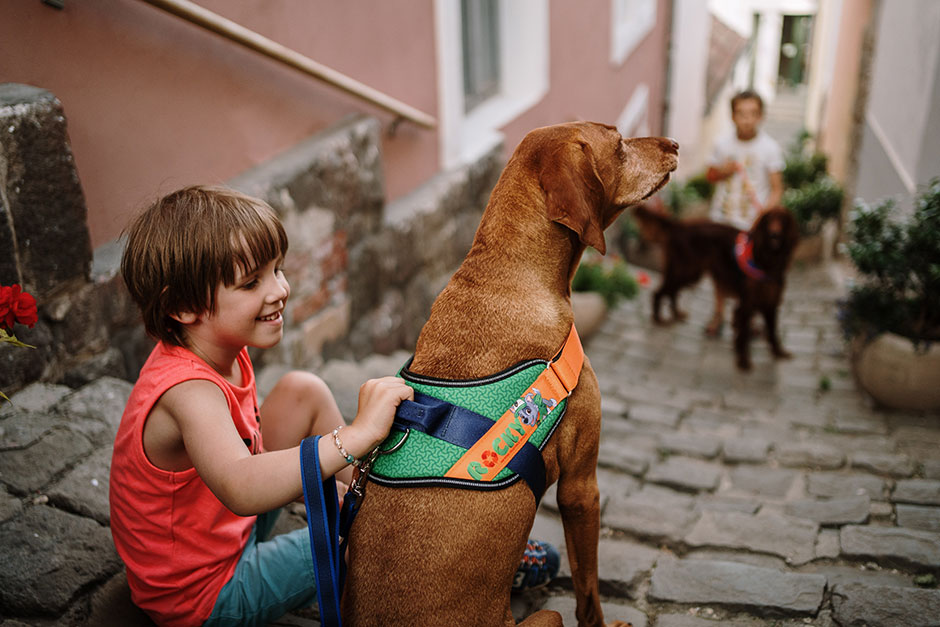 A global fashion wave started when we were the first in the world to use hook and loop fastened custom patches on dog harnesses.
It turned out that our interchangeable patches for distinguishing service dogs are also practical for urban dog owners.
Our product could strengthen the dog's acceptance and position in society, since the dog walked on the street in this harness attracted people's attention more than anything before it.
While the harness inscriptions made the dog's outfit unique, a never-before-seen communication between dogs and humans, and dog owners and non-dog owners, could begin. Much to our great delight, dog equipment with unique patches is now the most natural clothing item for our pets worldwide.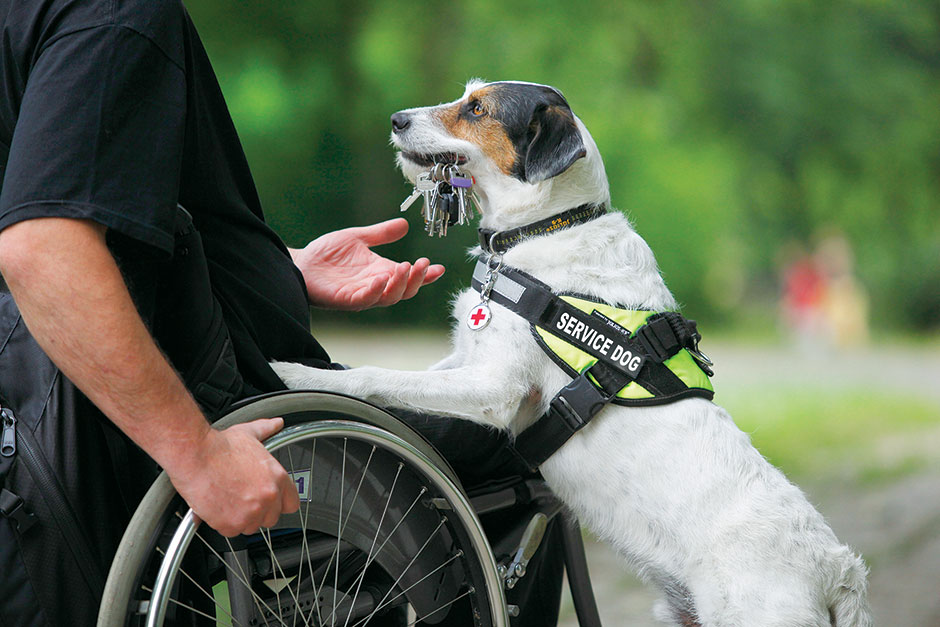 We don't make compromises when it comes to a dog's health! It is essential for the dog to wear a harness in addition to or instead of a collar, as the dog's trachea, neck veins and nerves need to be specially protected.
The equipment, known as the Powerharness, with its neck-friendly, wide chest belt, was designed for a fast-paced urban lifestyle Decades ago, it was unusual for us to subject our products to a series of laboratory tests. Today, we also use computer-testing programs in order to guarantee the quality and durability of our products.
We also won international product awards with a new product
In 2014, we boldly embarked on the development of a product that approached dog comfort and health from a completely new perspective.
Finally, our Longwalk dog harness was completed in 2019, which is a world first in many ways. With the Duo-Flex® system that is part of it, we basically reformed the Y-harness shape, which makes it more ideal for excursions. The Longwalk harness is a product with multiple patents. Its fundamental feature is that it is equipped with a hypersensitive movement tracking system, which reacts to every step of the dog and every vibration of the leash, reducing the stress on nerves and joints.
In addition to the Red Dot, German Design, and German Innovation awards, this development of ours finally won the British award "Most Innovative Joint-Friendly Dog Harness"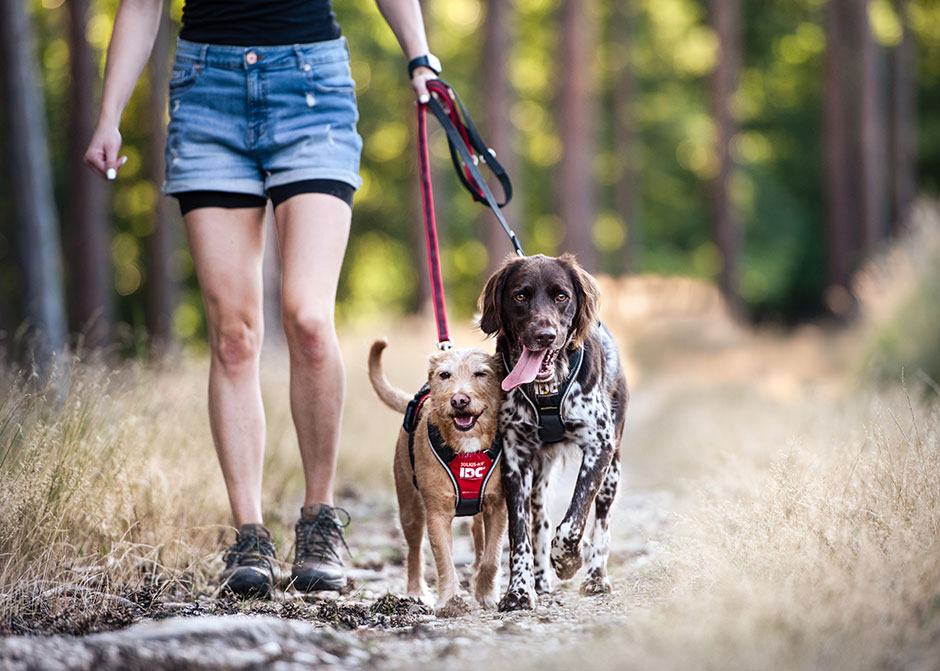 Each type of harness for the right activity
Nowadays, we mostly run in specific types of shoes, we go for longer walks in leisure shoes, and we typically don't use hiking boots for everyday life in the city.
Why should it be any different in the case of dog harnesses?
We always develop and recommend our harnesses and Y-harnesses for a specific activity or way of life, because this is how the product can best support and raise the coexistence of man and dog to a higher level.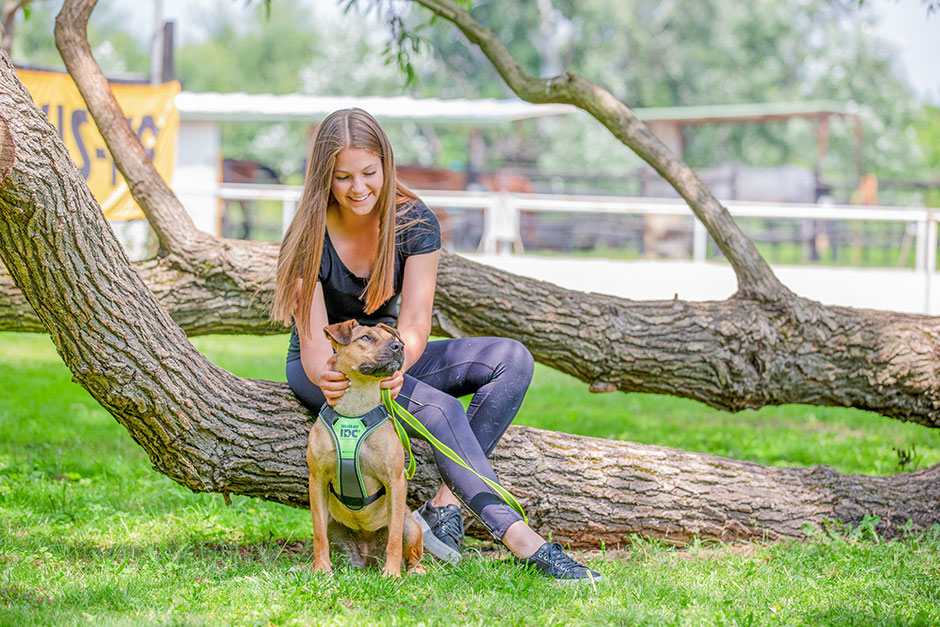 We reject economic growth at all costs, the type that is leading human civilization into a dead end
For us, environmental awareness starts with the product manufactured with ISO 9001 certification, which guarantees long-term comfort and safety for the dog and its owner.
We believe that we can reduce the environmental impact of our industrial production and increase product safety by keeping fabric production and belt production, as well as metal and plastic processing in our own hands.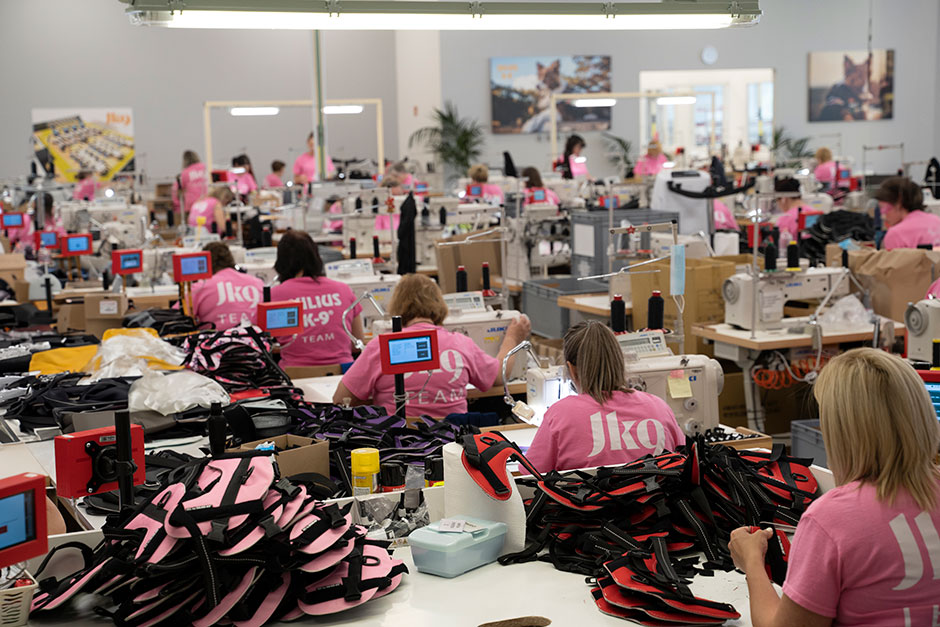 The United States is our second home
American dog owners are extremely aware, so it is no coincidence that a significant number of our product ideas comes from them.
Here, too, we can count on the support of the representatives of the service dog world.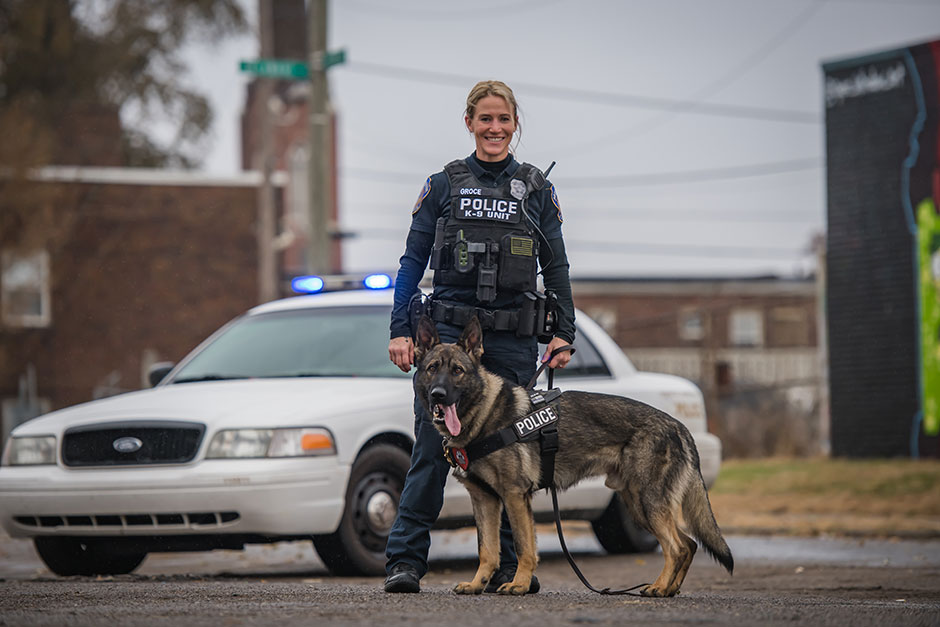 We already produce our unique skin labels locally, and we will continue to expand our manufacturing presence on the continent in the near future.
Being original is a responsibility and reason to feel proud
Our developments, unique technical solutions and the appearance of the products are always new, which is why our company is at the forefront of the protection of intellectual property in the field of dog harnesses.
We can provide our customers with a unique product experience, while ensuring protected, exclusive market conditions for our sales partners. The introduction of new solutions is always risky, so we always strive to remain at the forefront in the constant testing and careful selection of products and raw materials.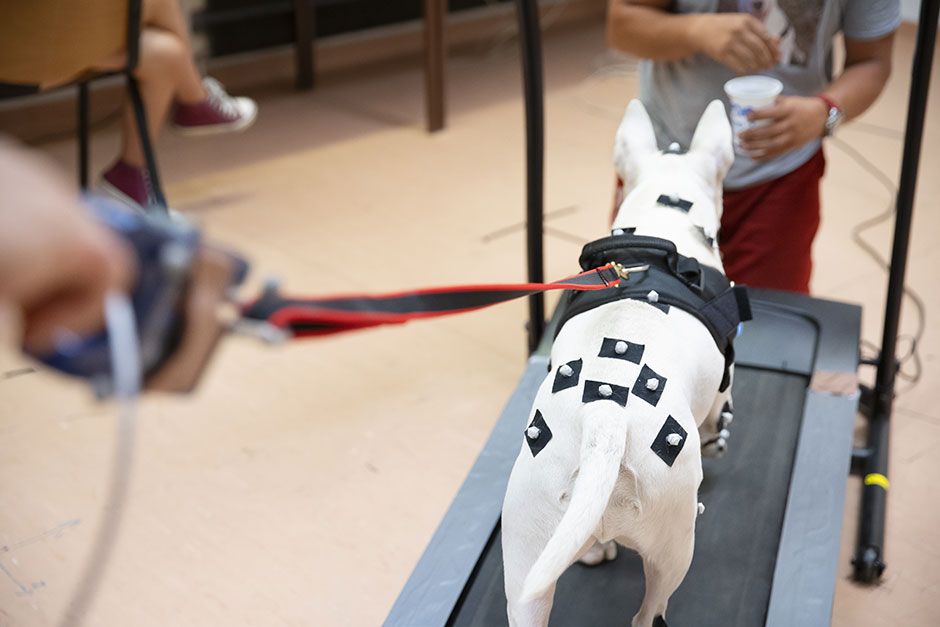 It's not just temporary support, it's a way of life
The founders of our company have been active animal protectors and supporters in the area from the beginning to this day.
The renovation and reform of several animal shelters and the establishment and maintenance of the EBárvaház Nonprofit Association are attributed to the founders Anikó Bakos and Gyula "Julius" Sebö, who don't know the meaning of the word impossible when it comes to animal welfare.