The Dog Puller World Championship recently ended with a huge Hungarian success. The Hungarian national team proved to be the most successful in the competition between nations, in which the team won the Puller World Championship.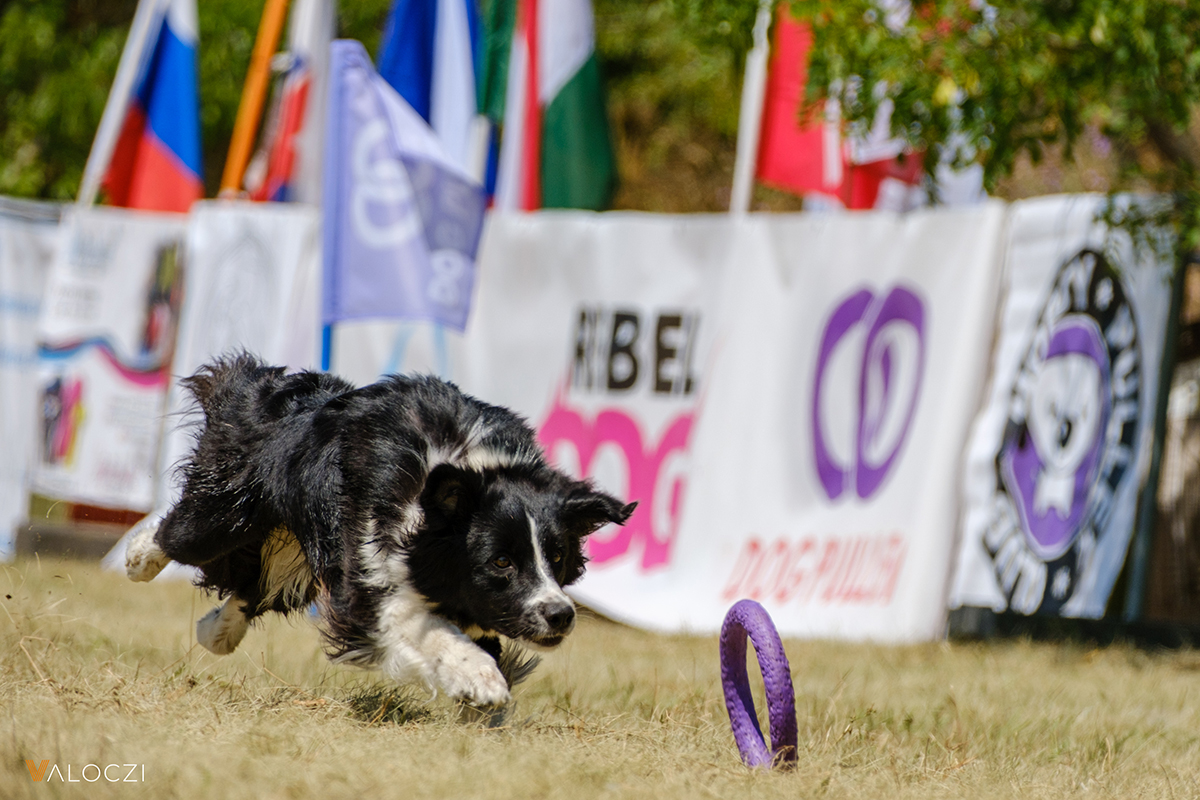 What is a puller?
At first glance, it's just a purple hoop, but really, it's a lot more than that. It's both a tug toy and a water toy, plus it bounces when thrown, so it's understandable why it's growing in popularity among dogs. They literally created their own sport around it, in which our colleague Beatrix Ruskó achieved extraordinary success, and as a member of the Hungarian team she qualified for the Dog Puller World Championship held in October with both of her dogs.
Bea and one of her dogs, Amy, almost made it to the podium, and not much separated them (exactly two seconds) from coming third in the Running competition. They eventually ended up coming 5th, while finishing as 18th in the Jumping competition. Bea's other border collie, Nola, prefers jumping, and actually broke her own record. In the 31-man international field, this was eventually enough for an 8th place finish. He also managed to get into the top 10 in running, finishing 9th.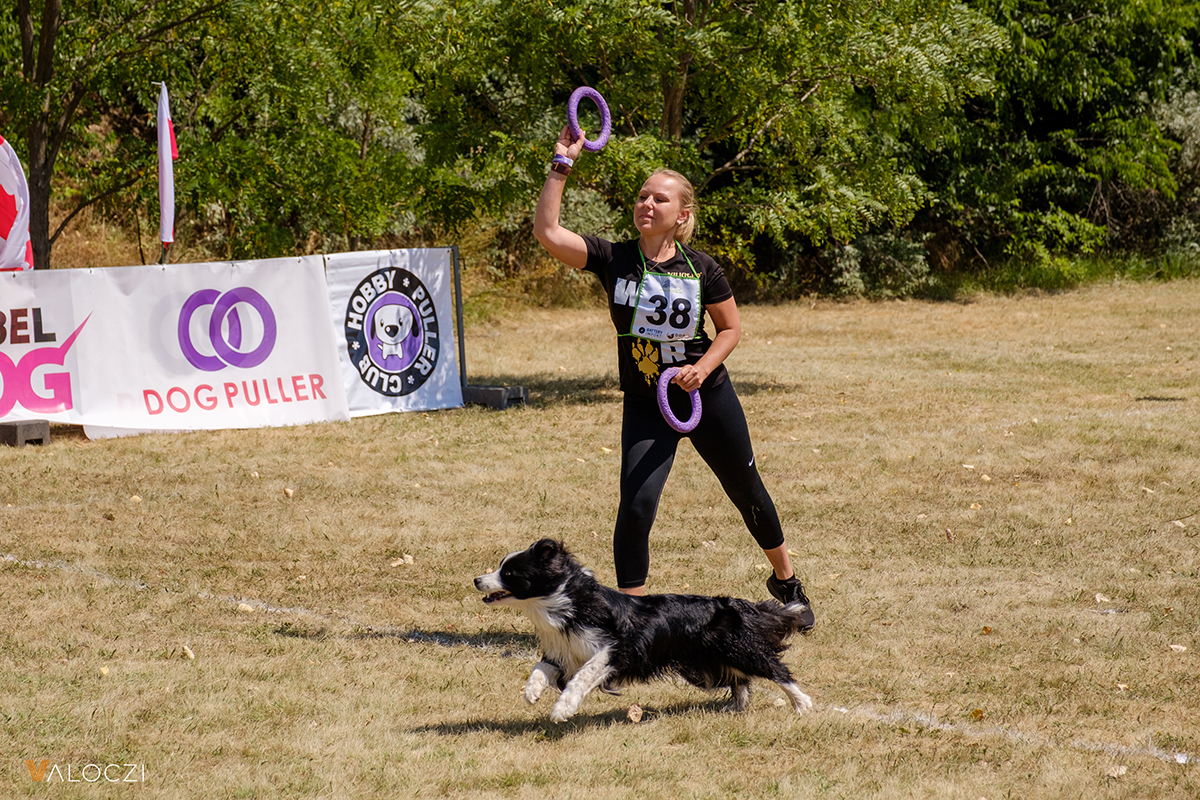 Bea didn't' even have a dog, when she accidentally bumped into the sport while browsing the Internet. She started reading into the subject and developed a liking for the sport, which is played with two purple hoops that are also called puller.
"Puller is based on a simple swapping, and one of the main motives in competitions is for the dog to change from one hoop to another. Of course, once you get more and more involved in the sport, throwing or jumping techniques also come to play, but one of the best things about puller is that you can already enjoy working out and playing together even at an absolute amateur level," says Bea.
Puller is something you can try out with very young dogs, and competitions usually have a separate category for pups. They typically run for a shorter period of time, on a smaller track, and are more about getting used to the competitive atmosphere and playtime than serious competition. It is very important that we start practicing gradually and do not make puppies run for a long time at this age. And under the age of one, practice only without jumping, just by changing the toy on the ground. It's not a good idea to "overdo" the sport with young pups, and it's also recommended to end the sessions before they start getting bored with them.