One of the prides of our company is the IDC®Longwalk Y-dog harness, which has collected numerous design and innovation awards since its debut in 2019. Thanks to the innovative active points of the IDC®Longwalk, the harness perfectly follows the dog's movements and is comfortable even during the longest walks.
The success story of the IDC®Longwalk started shortly after its release, in 2019, when it won one of the world's most prestigious design awards, the Red Dot Award. The Red Dot Design Museum in Essen awarded our dog harness in the product design category, which was also presented at their exhibition that year.
In 2020, both an international and a domestic jury found the IDC®Longwalk dog harness to be pioneering. First, the expert committee of the German Design Award recognized our work, and then our development was found to be outstanding at the Hungarian Innovation Grand Prix.
2021 also started well for our company: the six-member jury of the German Innovation Award awarded our dog harness with the Winner rating in Travel, Sports & Outdoor Goods category after a thorough examination covering countless aspects. At the same time, the British LUX Magazine recognized the IDC®Longwalk dog harness and awarded it with the title "Most Innovative Joint-Friendly Dog Harness 2021".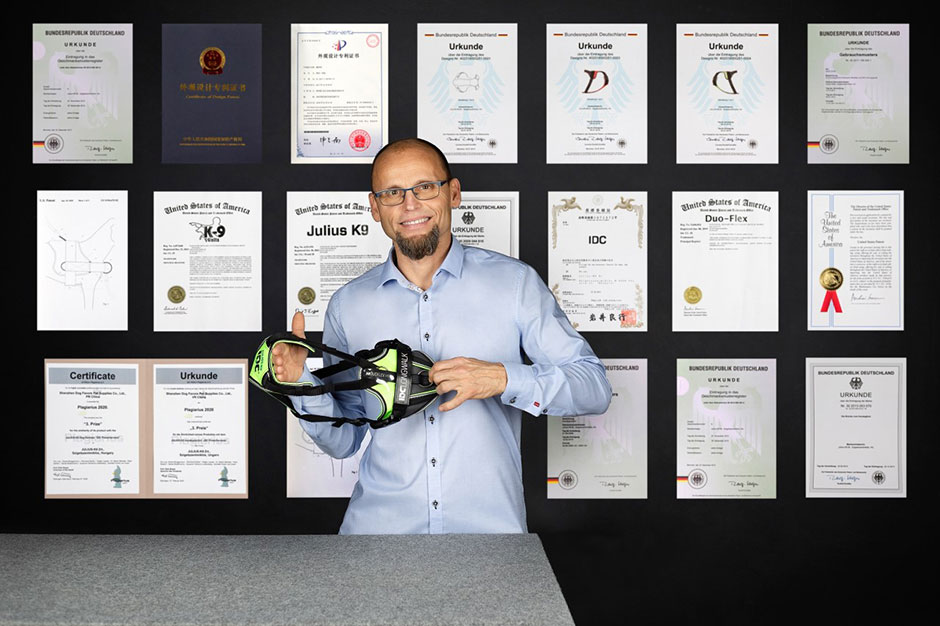 What's IDC®Longwalk's secret?
The IDC®Longwalk dog harness gained its final form after four years of development work. The goal of Gyula "Julius" Sebő, the inventor of the harness, was to create a dog harness that is both comfortable and healthy not only for the dog, but also for the owner holding the leash. The IDC®Longwalk is a harness specifically designed for long walks, the main innovation of which is the Duo-Flex® system consisting of flexible rings. Thanks to this, the harness follows the dog's movements imperceptibly, and the owner feels a reduced impact when the leash attached to the harness is tightened. When released from the leash, the dog can move as freely as if it were not wearing a harness.