Following her popularity on social media, Ellie, the golden retriever, also achieved great success with her extremely cute trick on Jimmy Fallon's "The Tonight Show". Ellie's special ability is to decide which one of a variety of snacks is tastier after taking a lick and only then selecting the tastiest one.
Ellie's most popular tasting videos on Tiktok have already been viewed by millions, thanks to which she and her owner, Kevin Bubolz, were invited onto the TV show "The Tonight Show Starring Jimmy Fallon". Due to Kevin's unexpected busy schedule, his wife Katie ended up appearing on the show with Ellie. Ellie wore a pink IDC®Color&Gray® collar and a black IDC®Color&Gray® leash on the show.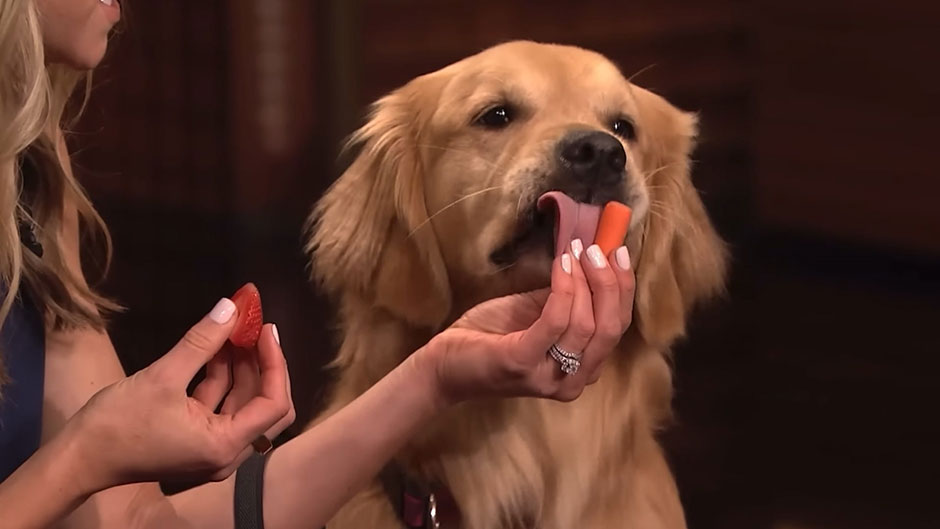 Our cooperation with Ellie's owner has a long history. Ellie is a therapy dog, and thanks to social media, they are now bringing smiles to millions of people's faces with their hilarious videos. They are big fans of the IDC® Powerharness and the IDC® Longwalk, and today not only Ellie proudly wears them, but also the latest member of their pack, another golden retriever called Emma.