For your pet the experiences associated with the first harness can be decisive, so you should be extra careful when buying your first dog harness. The ultra-light and soft IDC®Powair is ideal for dogs that are new to the urban environment, but it is also perfect for warmer days.
Julius-K9® provides a harness for all kinds of life situations. Whether it's urban or waterfront walks, longer hikes, mantrailing, or rehabilitation, always give your pet a harness designed for that task.
IDC®Powair is a good choice for urban dogs who have never worn a harness before. Thanks to its special 3D mesh material, this product is extremely light, making it ideal for small dogs or puppies. The truly soft material of the harness helps the dog get accustomed to the harness.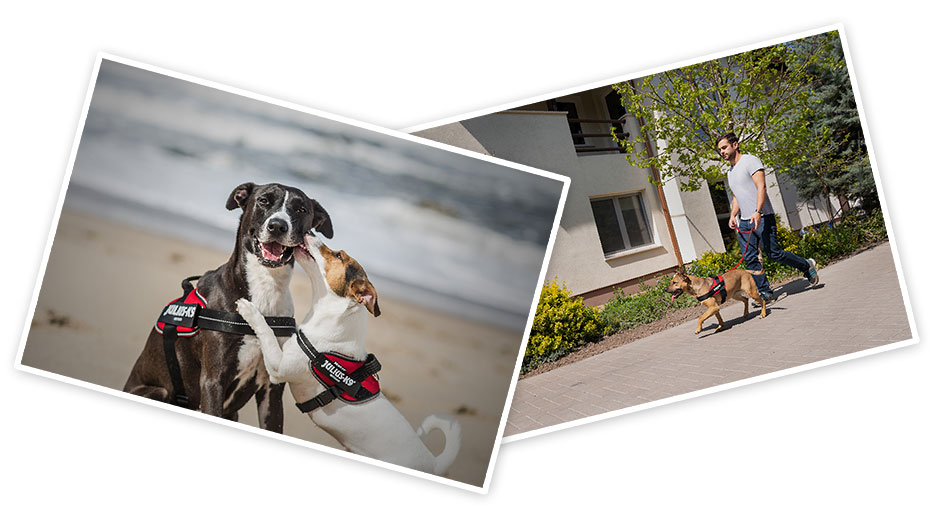 The IDC®Powair's material is not only super light, but also very breathable. This makes it an excellent choice even in warm summer weather. In addition, there is a lightweight waterproof padding inside that retains moisture when the harness gets wet, so the IDC®Powair can also be used as a cooling harness. However, when removed from the dog, it dries very quickly. The excellent quality of the harness' lining is guaranteed by the OEKO-TEX® certification.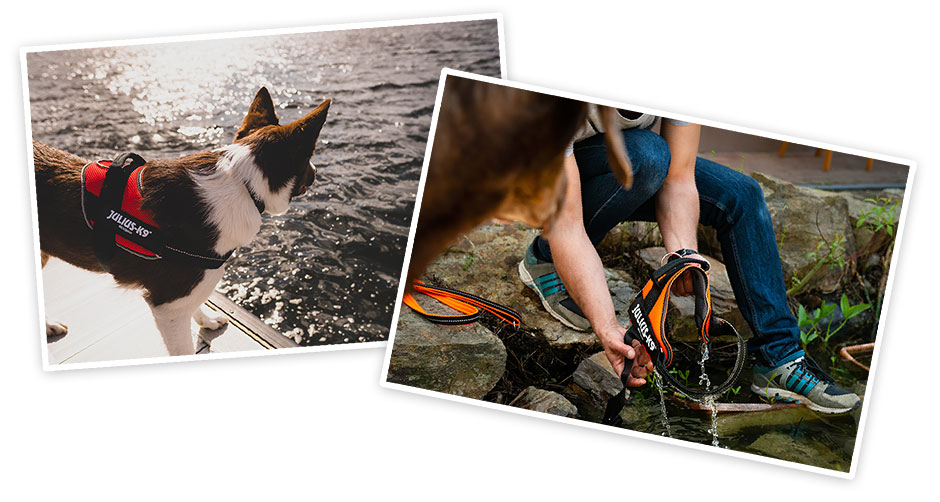 Safety in every situation
IDC®Powair is similar in form and other features to the classic Powerharness but lags behind in its robustness. The wide chest straps of both harnesses are parallel to the hand-held leash, allowing them to absorb and dissipate the forces as efficiently as possible. For maximum comfort, the harness can be fitted with a separate pressure distribution chest pad, making it even easier to stop or hold the dog back. Thanks to the harness' strong handle, your dog can be stopped immediately at any time and can be helped to get out of the car or up the stairs. With its cheerful colours, the IDC®Powair evokes the atmosphere of summer and can be made unique with hook and loop fastened patches in one go, typical of Julius-K9® harnesses. You can also get a leash that matches the harness in colour and material in our online shop.