What dog harness accessories are available? What are they good for and how to use them?
Questions and answers –- Let us clear it up!
IDC® Pressure Distributor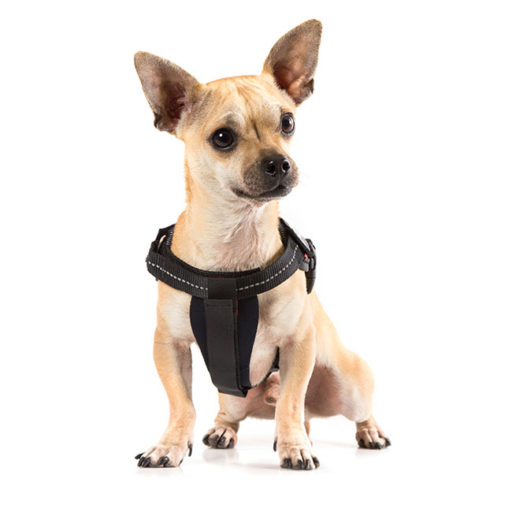 The IDC® load distributor – or pressure distributor – serves two important tasks:
it tries to distribute the forces acting on the chest of the dog over the whole chest when the dog is pulling,
it keeps the chest strap in a fixed position, prevents it from sliding up to the neck region while trotting.
---
attachable without opening the chest strap of the harness
excellent pressure distribution function
water-repellent outer material
breathable OEKO-Tex® inner lining
reflective edging
made of German materials
tested by recognized dog trainers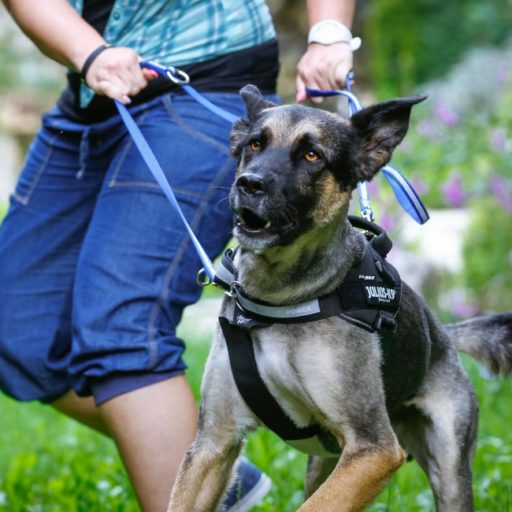 IDC® Front Control Y-Belt
The Y-strap also serves multiple purposes. It is suitable for both the load distribution function and keeping the chest strap in place as described above. A second leash can be attached to the metal ring fixed on its front. By this the dog can be controlled easily, without force and conflict in traffic, during training or in dangerous situations.
In this case the use of a Julius-K9® double carabiner leash is an ideal solution for leading on a leash.
Side bags for IDC® Powerharnesses
You would like to go hiking with your dog, or you just need something for its toys?
The large IDC® side bags can carry everything.
inner pocket for e.g. documents
innovative, sporty, dynamic look
reflective elements over the whole width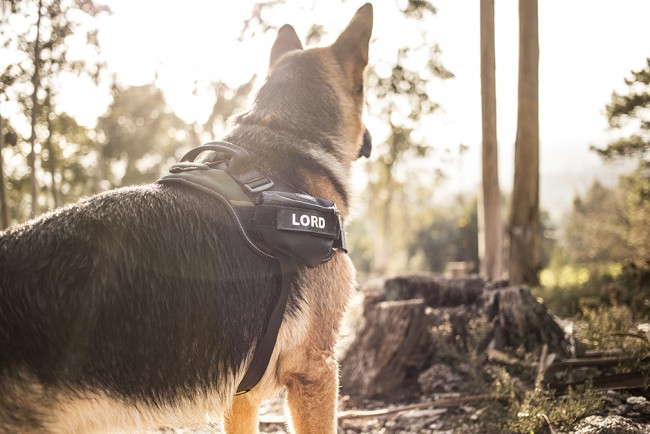 IDC® universal side bags
Water-repellent, universal side bags for carrying a smart phone, documents or therapeutic devices, attachable to almost all dog harnesses.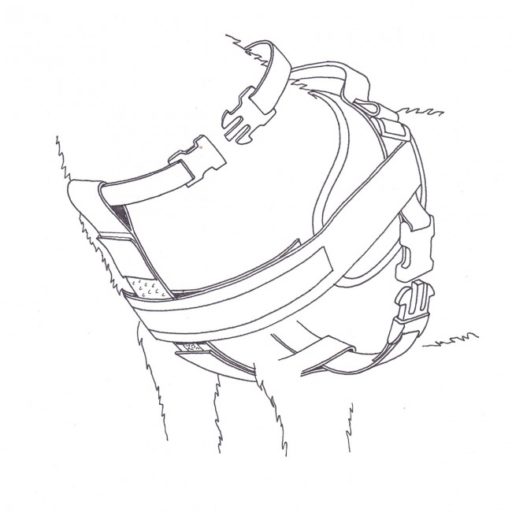 I-Belt for Powerharnesses
The "I" safety strap is a further developed version of the Y-strap for service and sporting dogs.
It is an elastic, adjustable safety strap easy to put on and take off, connecting the chest strap and the belly strap of the dog harness, as well as the collar as necessary, keeping the chest strap in the appropriate position on the chest of the dog even under extreme load.
The "I" safety strap can be mounted on the chest strap without fully opening the chest strap of the dog harness. Its connection to the collar is not necessary for everyday use, but recommended when securing the dog in a car. It prevents agile dogs from getting out of the harness.