As a novice dog owner, the amount a breeder asks for a puppy can sound shocking at first. Especially when one sees that some people advertise the same puppy at a fraction of that price. But is that really the case?
 It is not uncommon for a breeder to ask for 1,500-2,000 euros for a pedigreed puppy, and this price can even be higher if we want something special. Those who are unfamiliar with the subject tend to believe it's the pedigree that is so pricy, when in fact that isn't what you're really paying for.
How much does the pedigree cost?
The pedigree fee varies from country to country, but if the breeder is a member of the breeders' organization in his country, he will most likely already be able to redeem it at a price of around € 30-40. So no, the pedigree is not expensive, as it only proves that the dog is really from the parents whose name is on the paper.
However, according to the regulations of the breed care organizations, only those litters can obtain a pedigree where the parents have the appropriate qualifications and the results of the necessary health examinations. Those medical screenings can cost hundreds of euros. These include tests that require the animal to be intoxicated (such as x-ray of the elbow, shoulder, and hip), while there are genetic tests that require samples to be sent to a foreign laboratory.
If we are talking about a working dog breed, then there's also a lot of time and energy that the owner puts into the dog in order to obtain the work permit and additional work results. Quality food and adequate medical care (vaccines, protection against external and internal parasites) also cost a lot of money.
What is it we get for this price?
A puppy that is guaranteed to come from that specific parent pair, that specific breed, and therefore meaning that you know pretty much for sure what to expect in terms of his/her future traits. Of course, with upbringing you can change a lot in both a good or negative direction, but for example  we pretty much know that a retriever has a good chance of being water-loving, while a pointer will most likely love jogging with you, and a mudi will respond to the smallest of sounds.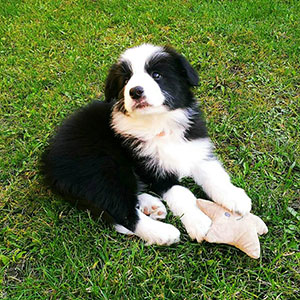 Unfortunately, the pedigree does not guarantee that the puppy will become a completely healthy adult, as genetics do not work the way 1 + 1 = 2 does. But if we buy a puppy from a good breeder and the ancestors are free of hereditary diseases for several generations, you are less likely to experience such diseases or problems with your dog. And if something does turn out wrong, the responsible breeder (according to the contract of sale) will compensate the buyer. They could do this either by contributing towards medical expenses or partially giving back the price of the dog. They also might offer to take the dog back and give another puppy from the next litter in exchange. In contrast, a breeder that sells a cheap dog may not have performed these health screenings, making it unpredictable what the puppy's health will be like. If you're lucky you might not have to face any health issues, but in a bad case, your dog may even have hip and elbow dysplasia at the same time, for example. In this case, you won't be able to ask the breeder for help, because they'll probably tell you they're sorry, but you cannot expect much more help than that.
Why are expensive puppies worth it?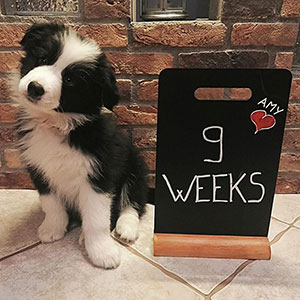 Because in a dog's life, the purchase price will still be a negligible item. Protection against vaccines and parasites is more than € 100 a year. Food prices vary a lot, but if you feed your dog a better-quality diet and add some supplements, you can recon on at least 30-40 euros per month. It costs money to neuter, to go to dog school, and as your dog gets older, you can expect to have to turn to the vet more often. A more serious medical intervention and surgery can cost up to € 1,000. (There are several types of pet insurance available today, so it's worth looking into these because it can come in handy in case there's a problem!)
What if I don't have enough money?
Then there is still adoption. If you insist on a certain breed, contact a competent breed-shelter! Although dogs waiting for owners at animal shelters are usually no longer puppies, this should not concern anyone, as dogs are able to get attached to a new owner as much as they did to the previous one within 1-2 weeks. In addition, adult dogs have the advantage that they are already past the chewing tooth change, are perhaps even house clean, and have a good chance of being calmer than puppies or adolescents. But if you want "only" one companion without a breed restriction, take a look around the shelters, where there are plenty of grateful dogs waiting for owners, and you're sure to find one that fits you the most.
Orsolya Varga-Molnár