Yorkies. Anyone who knows the breed will understand what I'm talking about from this one word. For those who don't, it's enough to say that these sweet, button-nosed little soft toys weighing just a few kilos are nevertheless blessed with tons of self-importance. They know full well how cute they are and don't give a damn about the world as everyone melts as soon as they see them. Well, our relationship didn't start like this. On the contrary… I have my reservations about all small dog breeds mainly because people tend to regard them as toy animals and are satisfied with the beauty which the breed can give without making an effort to train them. In spite of this, I make no exception in loving dogs and don't discriminate or am not a breed chauvinist (or only perhaps a very tiny bit).
So I took no notice. I'm not willing to start a relationship in this way with other people or with animals, as I don't shout with anyone either. It was not long before I achieved my aim – shortly they fell silent, asking to be stroked. They came forward with interest to make contact and get to know me looking with their shiny button eyes. We only had to play this game twice more and they learnt not to greet me with such a commotion and realised that it was possible to express joy in silence as well. As they waited for my caring attention silently, I became more and more attached to the breed.
My basic principle is that I look after dogs of any breed and with any level of training, but within a day or two they must be clear of my expectations and must know a few commands that make our cohabitation possible for a few days. These are "out", "in", "get down" and "no". Every dog will learn what my expectations are within a few days and, if they do well, will be praised and given treats. In this case, however, these three very self-possessed tiny dogs gave me a lot of headaches on the first day. By the second day, through some cunning tricks, I managed to clarify my expectations to them, so finally I got a little extra personal space without having to shut them out of the room. We all gained by this. They could watch telly with me from the bed and I could actually see the screen without any of them wanting to sit on my lap or climb on my neck.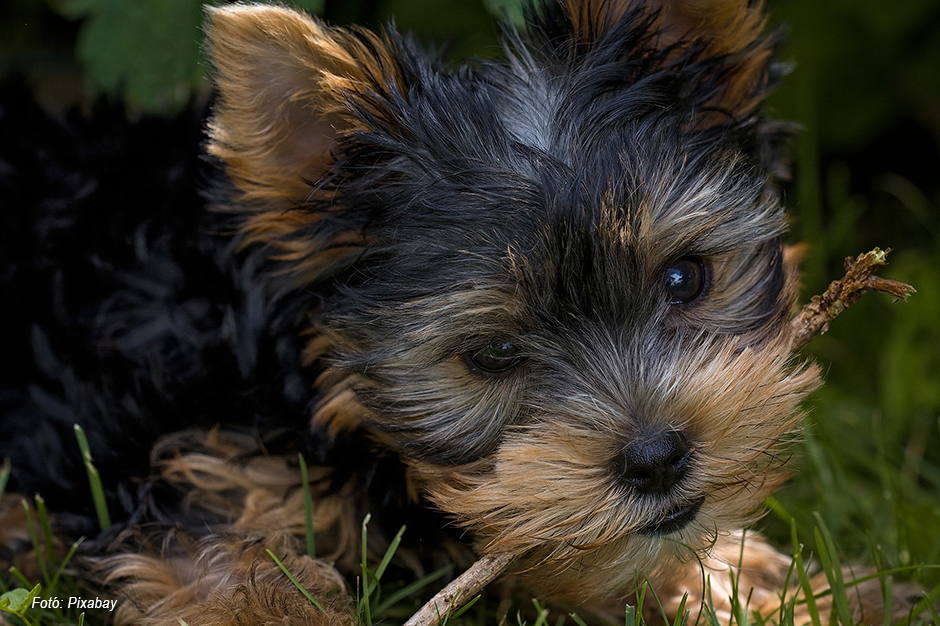 The time for a walk came. It is important to know that these three doggies rarely walked with their owner and so, as soon as they saw their leashes in my hand, they almost knocked me over in joy with the force of a Rottweiler! Due to this, it took a good 10 minutes to put the harnesses on these three little hyperactive creatures. Yet seeing how they hurried along on their thin little legs, sniffing at every blade of grass inquisitively and peeing on all the new smells made it all worthwhile. Our first few walks were extremely protracted, and I could detect the scorn in my own dog's eyes when it transpired that the three little ones were coming too, as he knew we would go slowly. Everything was new to them, even long walks. We went at a snail's pace and even so they got tired quickly. Then everything changed. Their short little legs got used to our tempo and they skipped along besides us. Now many things were familiar to them and even in new places we didn't have to stop every half a metre. They took obstacles in their stride, and we grew together, mutually shaping each other, they forming me, and I forming them. The one thing they were unable to grasp was only to eat from their own bowls and that, if they did swap, the reason they were told off was not because they should not eat at all but that they should not eat someone else's dinner.
My opinion of these tiny terrors, and small breeds in general, changed a lot. With the right attitude and being treated as dogs, they, too, are able to become true dogs who may even be suitable to do sports as they have the physique to do so. For me small dogs are still dogs and without getting any unnecessary pampering, cuddling, lap dog living or any special treatment from me they are still able to adapt. I believe they can only reach their full potential when treated as dogs, as animals. That's how these little soft toys became real dogs in my eyes by the end of the two weeks.
BZS