Anikó Bakos is one of the Managing Directors of Julius-K9®, and founder/ director of the company's dog shelter called Ebárvaház®. She opened the door of the company's new office building to welcome us in for an enjoyable and informal chat. We talked about some of the background to the company, we discussed the dog shelter, which has been her labour of love, and we touched on aspects of her personal life, away from work.
How have you coped with the dynamic change which has transformed your family enterprise into a a large company with hundreds of employees?
The rapid rate of growth has been very challenging for me, in many ways. I really liked the transparency of our smaller family enterprise in the early days. In comparison, it's difficult to manage hundreds of employees, even without the physical distance that's sometimes between us (some of our premises are now hundreds of kilometres apart). It's impossible to get to know so many people personally, and I still feel guilty when I don't know the name of some employees. It didn't used to be like this. Sometimes I feel that I'd like to go back to the time when we were twenty, sixty or even one hundred and twenty employees, but I do realise that this is how we need to be now. Our company needs to continue to grow, and our team will continue to get bigger as this happens. To be positive, it is encouraging to see what a great team has now been forged in the sewing shops in Tiszaderzs and in Tiszafüred. I do try to get to these locations as often as I can.
The team spirit seems to be very positive in head office too…
I enjoy being in the head office, where somebody comes knocking on my door every five minutes. It means a lot to me when they share their minor – or major – problems with me, as well as telling me about their successes.
It all reflects love and caring, doesn't it?
Yes, we do our best to keep a family atmosphere in our company, as much as we can. I love our employees very much, and I hope they also love me.  Julius (Julius Sebő, the other Managing Director of the company) and I have our own style, and people don't always understeand: Is my boss joking with me, or what? Are he or she teasing me? The truth is that we are simply informal with our employees. I often watch our new colleagues, wonderiing how long it will take them to "get" us. They soon learn about how we are. And of course when we need to be strict, that has to happen too, from time to time.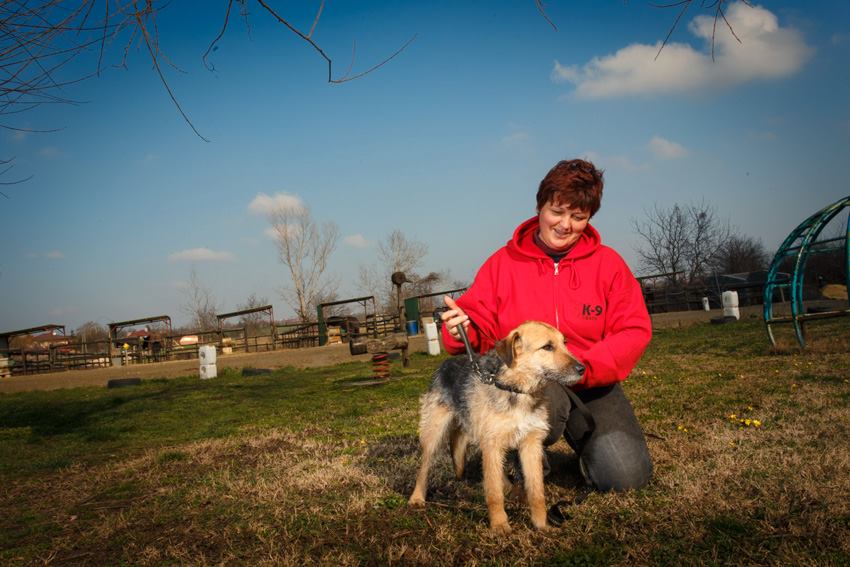 What has been remained stable over the last 20 years?
The friendly atmosphere has been a consistent theme in our business. I still try to get on as well with everyone as any of my colleagues. Instead of having boss-subordinate relationships in our company, I prefer the idea that we are all surrounded by colleagues and friends. I really hope that this attitude never changes, and that others feel the same way. Many people in the company know that they can come to me about anything, and I like that. We strive for good personal relationships at work. I really don't believe that boss needs to be above the workforce in any way. He or she should be able to keep his or her status while standing beside the employees in day to day events.
I've heard that only a few people leave the company…
Even the ones who leave often come back to us. I remember on one occasion, I spoke to a young person as he was leaving. I said "go, look around in the world, and then come back, because you know we will welcome you". And he came back. And it was good that he had taken this time out, because he was able to return with rich experience, allowing him to develop further as an individual in our company. I think it's foolish when employers don't want to take back people who have previously left.  This type of scenario happens most often among younger employees who haven't had a chance to see much in life. Understandably, at this early stage in their working lives, they don't see our company as a final career choice, and it's difficult to persuade them of the advantages of our set up, as they don't yet have a benchmark. It's helpful for them to go away, see the world, and then come back to us afterwards.
What are your favourite roles in the company?
I like to hear from our financials that everything is all right, but figures are not my thing. I prefer aspects like marketing and event organisation. I am not involved directly with them any more, because it is important for me to leave our people to do their own work, but I do enjoy peeking in to see how they are getting on. I don't like to interfere when people are doing a good job, because as an onlooker, I know that I can't really understand the intricacies of what's going on. I used to have to deal directly with businesses and partner companies that we were working with, but now we have a customer service department for these tasks, and that's fine with me. And I dont't mind either that we have a Human Resources department; this makes it easier when distant acquaintances call me to ask about job opportunities for their relatives, friends or other connections. I am no longer responsible for such issues.  I still have a particular interest in everything that has beauty or value from a social perspective.
Do you have any fears about the future of the company?
There has been an ongoing worry about how to replace an older generation of employees with an effective team of younger people.  One recent challenge is how to recruit good professional trades people. Improvements in the education system mean that now everyone wants to be a manager, working in the office. It has become difficult to find good tradespeople.
The attitude of young employees presents another challenge. Their expectations are high, compared to what they are able to bring to the table. They have been taught to have self-respect at school, but they have not yet learned about humility. I mean humility in the work place, and towards each other. As an aquaintance recently mentioned, when discussing the attitudes of young adult workers, when a would-be HR worker asks "how can somebody be fired quickly?", they first need to be able to answer "what kind of team will I be able to build to replace the worker that I wish to remove".
The answer to these issues is to train the new generation, teaching them to get ahead by honest work rather than by jostling for position and trying to smooth talk their way to success. They need to learn about the real world, stepping back from the illusion of the virtual online world.
Real life, the outside world, their family: these are the important things. They urgently need to get back to nature, spending time outside, even learning lessons from the animals in their lives.
It's important to have reflections like this, but staff training in the traditional way is still an important part of our company's work.
For us, it's important that those who start on the lowest rung of the ladder are able to reach the top of departments like logistics or packaging: they know all of the workplace jargon inside out, and they have the skill and experience to become good leaders.
But when you ask me about fears for our company, my deepest sense is that there is nothing to worry about. I trust in God that he will be in control and all will be well. I dont't want to live my life in fear, so I prefer to say that I remain aware of threats until a problem has been solved. Once it has been solved, I move on.
In your opinion what is the most important value of the company?
Julius originally said it well when he stated that we were a "People-oriented company for dogs". We do it all for dogs, but everything depends on people. That is why we feel so strongly about trying to do everything possible for our employees 'well-being.
What do you remember most clearly? Is there any story you would like to share with readers?
I remember many stories, and it's difficult to pick just one. But for those who have only seen the company as it is nowadays, it's especially worth sharing the humble beginnings of our enterprise. When I started to work in Austria, we used to live in a block of flats, with a garage of just 15 square meters. The company started in 1997; Julius was based in Hungary, but he often visited me.
The business started very slowly; it took us ten years to get to the point of having any employees.
Aunt Kati was our first employee, many years after we'd started, and she's still with us in the company now. One by one, other colleagues joined us. For me, the magic number was seven employees; ever since then, it has felt like a real workforce community. I like to remember how we used to all cook together for our parties; there have been many good times.
My message to anyone who says that they want to close their business is: "don't joke with me, it is too early".  So rather than closing down a business early, it's worth waiting, reminding yourself that you are good, and you are doing things well. After a while, good news spreads. Bad news soon fades into the background, while humans remember good news, and we pass it on to each other.
Do you have a favourite product from Julius-K9®? Or maybe a favourite harness label message?
Obviously, dog harnesses are still my favourite products, but if I ever see K9 T-shirts on the street, I feel proud. Clothes have been my labour of love, and we constantly adapt them to follow the latest fashions.
We guessed what the favourite harness labels would be from the start: Sexmachine and Macho. They are still popular today; sometimes I am amazed at their enduring success.
If you could wish three things for Julius-K9 what would they be?
Speaking from my heart, I would wish that everything would stay just as it is now. But of course this is not possible, because we have to develop and progress. So, instead, my first wish would be to say "let's develop further in the same way as we have done in the past". Secondly, I would like that we stay as people-oriented as we are, no matter how many team members we have in the future. Thirdly (although in truth, this is my first wish), I would like us to have many adopted dogs from Ebárvaház.
To continue on this topic, as well as heading up the Julius-K9 company, you need to face totally different challenges as the leader of the Ebárvaház dog shelter. It is also full-time job. How do you manage your time? What does your typical day look like?
I am lucky to surrounded by very good colleagues at both places, which makes it easy for me to work in both places. My early mornings are spent with my four dogs, and drinking coffee. I am at the head office later in the morning, and I usually spend the afternoons at the dog shelter.
Is it true that it is not just a dog shelter; it's also a rehabilitation center?
That's right. We have a dog trainer to work with our dogs, and our team of dog attendants are all real enthusiasts. They know a lot about four-legged animals and they give them a great deal of attention.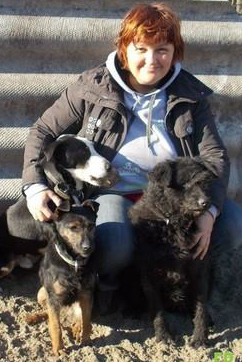 This is one of the unique aspects of Ebárvaház. We have managed to rehome 600 dogs to excellent situations. One of the things that makes us different from other dog shelters is that, thanks to corporate support, we have a full team of paid staff, so we don't need to be helped just by volunteers and state employees, which is a challenge that many other dog shelters have to cope with.
We are special in other ways too. We have a particular way of managing adoptions that perhaps everyone may not agree with.  We give dogs up for adoption relatively easily, with relaxed requirements for the would-be owners, but we do take care to follow up on the dog's outcome. We base our assessments by checking the dogs in real life, not by simply getting a questionnaire filled in. We continue to ask about our dogs even 1,5-2 years later, even if they've been adopted abroad in other countries.
How do Julius-K9 and Ebárvaház work together?
Without Julius-K9, Ebárvaház would not exist. It isn't just the financial support; we also count on our corporate employees on the dog shelter. I used to say that walking the dogs on the shelter is not compulsory, but everyone knows that dogs are waiting for it to happen. We all owe our living to the fact that dogs exist in the world, so we all agree that we should try to directly do something for them.
How can people reading this help the dogs at Ebárvaház to have better lives?
Donations are always welcome, as well as accepting 1% of people's tax. We cannot avoid paying high veterinary costs, as part of our care for the animals. As well as financial help, I always say that the most we can give dogs is a good walk. Anyone can give this lovely feeling to a dog that he or she spends a half of an hour with. This donation of time is a great way of proving that people can be good to animals; those who kick and beat dogs are in the minority.
Julius-K9 and Ebárvaház are both such intense activites that it must be difficult to separate them from your private life. Do you have any personal time? If yes, what do you enjoy doing most?
I love being close to nature. I am lucky enough to live in a beautiful property surrounded by many animals who always keep me busy. Otherwise, I still like to visit Ebárvaház; I enjoy being there, and it always gives me a lift. So many people tell me that the dogs are happy to see them when they visit, and for me, it is always a joy to see this. And when I get home afterwards, I feel like my own dogs are tellng me that I have "cheated them" again, so I try to keep them happy by spoiling them. I don't feel any need to go on a holiday, and I don't want to go overseas. At home, I have every thing that I need in one place, just as I like it.
What would you do differently if it could be 1997 again?
Sometimes I remember how easy it was when I ended my shift as a nurse. Work was over, and life was simple. But I think, if I was doing it again, I would strive in just the same way as I have done.
I wouldn't change a thing. I cannot just sit back and relax. I like to be active. For me, this has always felt like the right way to be.
Related webpage: