Vienna (OTS) – 04.01.2018The Austrian-Hungarian owned JULIUS-K9 Zrt. (1997) / K9-Sport Kft., and Julius-K9 LLC (Tampa, FL, USA), an American subsidiary owned by the two companies, are the flagships of innovation in the pet equipment business not only in Europe, but worldwide.
An interesting thing about the IDC® and K9® dog harnesses, made of German straps and equipped with buckles made from Swiss materials, and other dog equipment subjected to tensile tests and other load tests, is that until the middle of the 2000s the professional background for their development was provided primarily by the Austrian armed dog units. While the products were first officially exhibited in 2003 at an international service dog competition organized on the area of the Diensthundeabteilung-Wien in Vienna, in 2017 at the Pet Fair Asia 2017 (Shanghai, China) held in Shanghai, the brand name JULIUS-K9® won the prize for "most popular brand".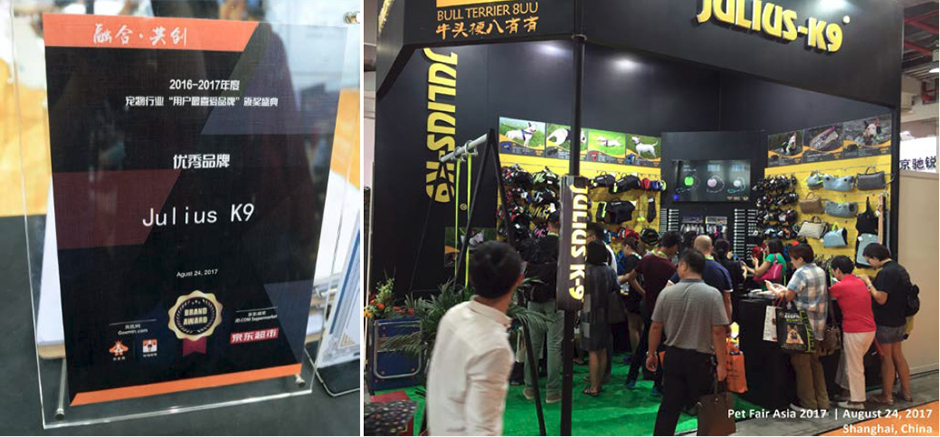 At the World Dog Show (WDS – Leipzig 08/11/2017-12/11/2017) held in Leipzig, as the main sponsor of the event, and at the SuperZoo 2017 trade show held in Las Vegas (Mandala Bay, Las Vegas, Nevada, USA, 25/07/2017 – 27/07/2017), JULIUS-K9® introduced several new developments which can open a new era in the market of dog products in 2018. For JULIUS-K9® it can be stated that it has set the fashion, a new direction in the field of dog equipment. Its dog harnesses with labels attachable by hook and loop fasteners, tempting for walking the dog, for the joint leisure activities of the owner and the dog, far surpassed their predecessors already at the beginning of the 2000s in terms of both form and colour scheme, as well as function.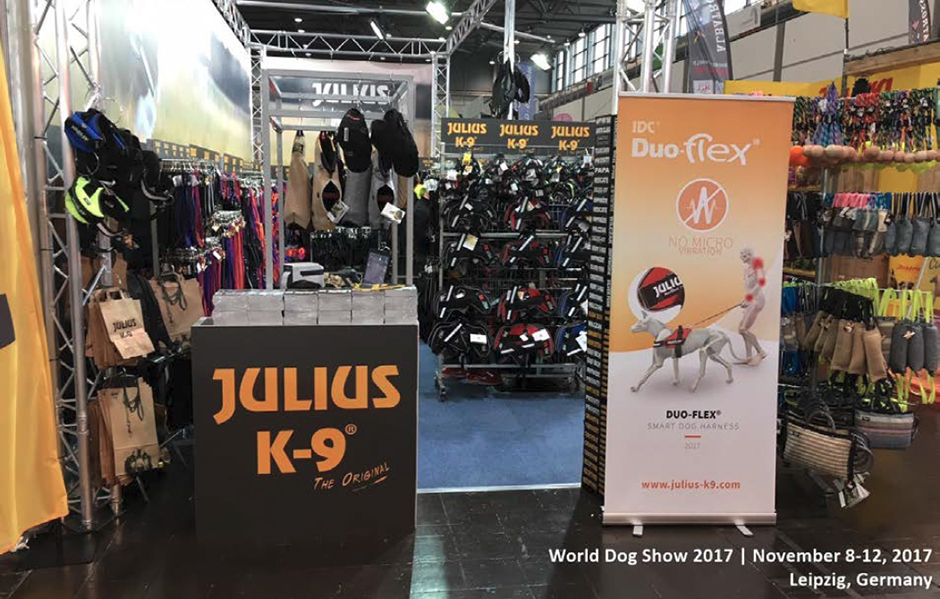 The business policy of Julius-k9® can be exemplary for other businesses because all its product developments are protected by patent or design rights covering several continents. The manufacturer holding more than 160 trademarks and a number of patents worldwide consistently takes action against copied products often deceivingly similar to the original.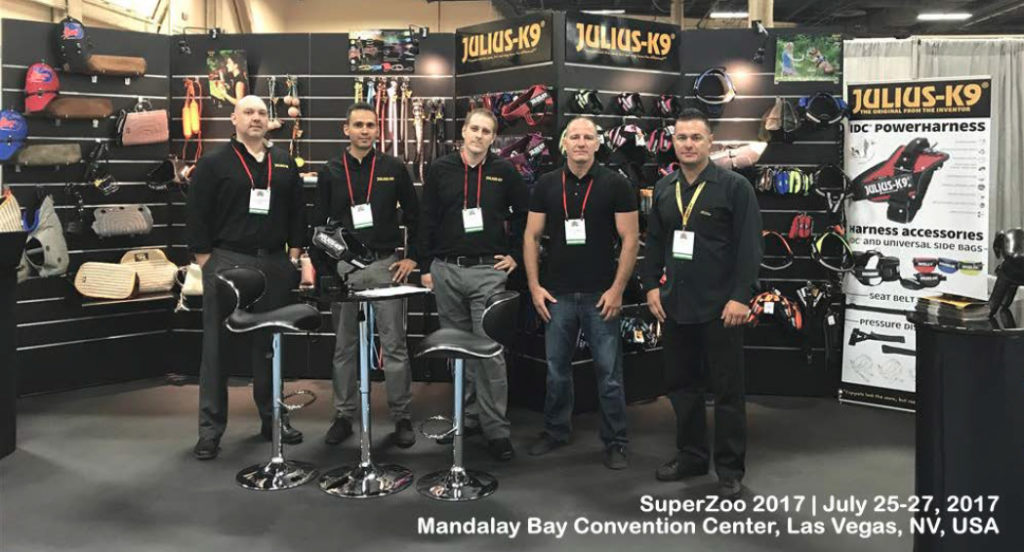 In 2017 the company took an opportunity to conduct a physical raid at four factories in China, the primary place for the manufacture of copied products, with the help of the local chamber of industry and customs office.
The majority of the seized products were intended for the European market and bore a label inscribed Julius-k9. The company management is determined to protect customers loyal to the brand, and of course prospective customers from deception, the supply of low-quality copies. On the dog harnesses, for example, in small brochures it calls attention to the characteristics of original harnesses, in addition to the importance of proper adjustment, which is essential for ensuring the safety of walking the dog and dog sports, as well as police missions.
JULIUS-K9®