Your dog needs to be groomed around once a month – according to the American Kennel Club – and nails may have to be trimmed around once a week or fortnight. Although the complexity and frequency of grooming depends on considerations like your dog's breed, activity levels, etc., establishing a routine from your time your pooch is a pup is key. It's called desensitization, and it enables your dog to get used to being handled, preened, and 'pruned'. This is vital because as he gets older, visits to the vet will often involve handling and the latter should never instil anxiety in your dog.
Keeping Pests at Bay
Most people think of shampooing and nail trimming when it comes to grooming, but applying a monthly flea and tick treatment is actually one of the most important stages of grooming. It will ensure that diseases like Lyme are kept at bay. If you will be going on holiday with your dog, research into additional protection that may be necessary. For instance, in Mediterranean countries, your dog may need protection against a sandfly that causes a serious disease called leishmaniasis. All you will need to apply is a topical medication (some flea and tick treatments contain protection against this fly) so consult your vet to make sure your dog is 100% safe from any local pests he may encounter.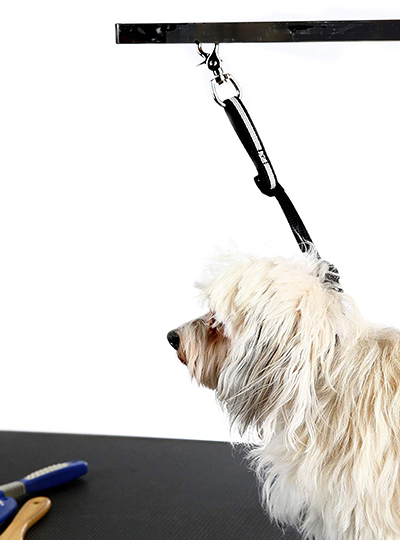 Keeping the Nail Quick Short
Your dog's nails should not make a clicking noise when he walks on a hard floor. To ensure this doesn't happen, his nails need to be kept short from the get-go. If you allow nails to grow too long, the quick grows too. This is the pink part of the nail that contains nerves and blood vessels. When cut, it causes pain for your dog. By using a dedicated electric pet file or simply trimming nails frequently, the quick will not have a chance to grow.
Checking for Skin Conditions
Dogs don't need too many baths but if they are out often and get dirty or get a bit smelly, you know it is time for a good scrub-up. Use shampooing and drying as an opportunity to give your dog a thorough inspection. As you brush, lift the fur and check the skin below.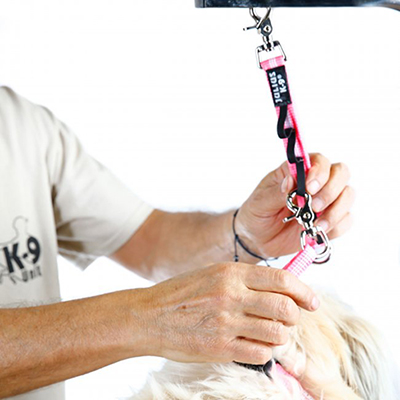 Things to watch out for include hot spots, missing hair, etc. These can be caused by an allergy or by pests, so if you find these skin conditions. If you feel any lumps or bumps, make sure to pay your vet a visit to rule out serious conditions.
Grooming is not only a way to keep your dog comfortable, but also an important part of preventive health. By identifying problems before they become serious, you can ensure your dog enjoys a long and happy life. Remember that one of the most important components of grooming, is pest prevention. Make sure you use the right treatment depending on the area you live in or are visiting.
Guest article by Karoline Gore