The "EY Entrepreneur of The Year" awards were held on 7 November 2019 at the Pesti Vígadó, where Julius Sebő, inventor and the owner of JULIUS-K9® Group, won the" Entrepreneur of the Year" award together with two other businessmen.
The awards have been granted for almost 15 years in Hungary and show recognition of entrepreneurs who have brought about significant changes in the economic and/or social sphere. The award's primary goal is to acknowledge talent, popularize entrepreneurs with successful businesses, and support the pioneers of the future. During this year's awards, the independent jury was specifically looking for entrepreneurs who are willing to take their business to the next level with innovative and unique ideas, whilst taking responsibility for their companies' economic and social influence.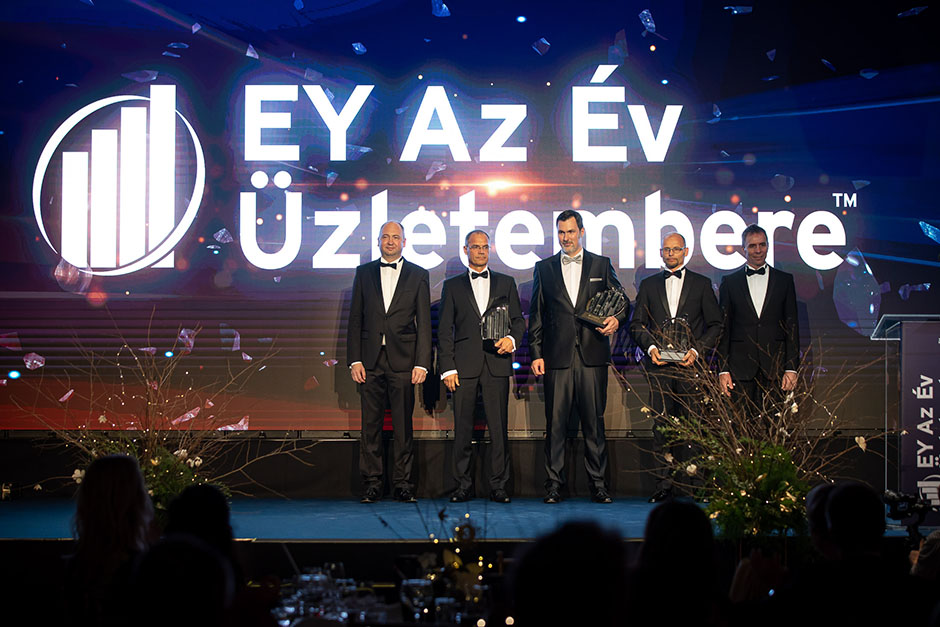 K9-Sport Ltd. was established in 1997 as a family business and now represents itself in over 80 countries with more than 400 employees. Julius Sebő invented the first dog harness that took both canine anatomy and optimal human joint-health into account. The JULIUS-K9® harness has become the product of one of the world's most recognisable dog accessory brands.
We hereby congratulate Julius Sebő!